Tips
With Robin Hood®, baking can be as easy as it is delicious. Feel confident in the kitchen with these tips and tricks that'll help your baking turn out looking and tasting even great.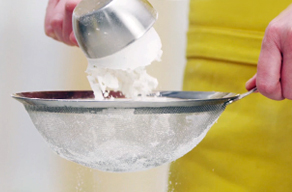 Tip of the week,
To keep your cake light textured, sift all your dry ingredients using a fine mesh sieve before incorporating them into the batter.
Looking for more tips or baking advice? Ask the Robin Hood Community for help!
The community is the place for bakers to get together, talk about baking successes, ask questions and share pictures of their latest treats.