Other conversations or photos categorized with: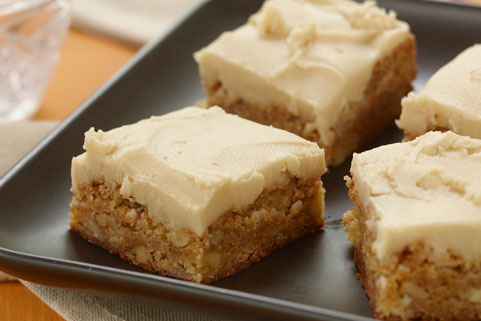 Apple Blondies with Caramel Icing
These deliciously decadent blondies are topped with sweet caramel icing. Make extras, because they'll disappear fast! VIEW RECIPE
tweetypie
8 month(s) ago.
switch 9x13 to bundt pan
I want to make the caramel blondie recipe, but instead of using the 9x13 pan as the recipe says I would like to use a bundt pan...is it possible to do so and would I have to make any adjustments to the batter or cooking time? Thank you.